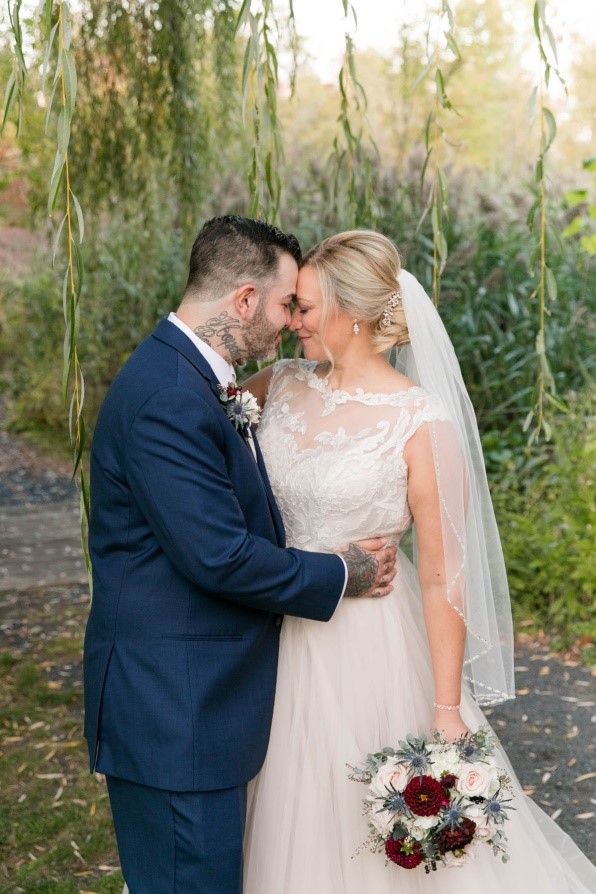 The year 2020 proved to be a challenging one, from business pursuits, to social lives, to even our average daily activities. Coming from a hospitality standpoint, planning and executing a wedding, in particular, felt nearly impossible at first. Our team of wedding professionals here at The Century House persevered and hosted over 30 Intimate Weddings during the time of the pandemic. With new levels of safety protocols in action and carefully crafted planning techniques that ensured each couples' dream became a reality.
At The Century House we have offered intimate weddings for over six years, little did we know that they would become a staple at venues across the country. Not only did these beautiful 2020 weddings go out with a bang, but we also learned a lot more about planning techniques and the meaning of a ceremony throughout the process that proved beneficial, and we'd like to share!
Proper Safety Measures
Tracking is managed through the couple's guest list. Staffs wear masks and gloves at all times and things like preset coffee are in place to minimize touches. Silverware is rolled per CDC mandate and ballrooms are sprayed with electromagnetic sanitizer. Early on hors d'oeuvre stations were covered in sneeze guards and of course sanitizer, masks, spacing signage can be found throughout the building. Couples have also worked in their personalities from a sequin mask a bride wore to a groom cigar mask, to individual sanitizers with quotes printed on the bottle "Spread Love Not Germs" & many other new touches we see coming for weddings.
What Makes it Intimate
The biggest roadblock for most couples seemed to be that their guest list would need to decrease significantly, bringing a 150 person wedding down to a 50 person wedding. While this task proved upsetting and time-consuming, couples ended up noticing that their wedding did, in fact, feel more intimate. With just their closest friends and family before them and, with a smaller guest list, they had more of a budget to work with and could concentrate more attention on other aspects of the wedding. Many decided to upgrade their entrée choices or bar package something they thought they could not do before with original guest list and budget. Many couples also decided to plan for a larger party the following year, to include more of the guests that originally could not attend the ceremony. Some couples actually found that this method relieved stress and worked better for their needs than expected. Plus, having booked the future celebration again with The Century House, they felt comforted and secure in their plans. Knowing they already established a connection with our team and the property they have a feeling of security and comfortability. Many couples tell us it worked out great because they had several ideas for their wedding or they fell in love with 2 dresses so now they get to have multiple themes or dresses or favors.
Exploring the Space
With smaller weddings came more options to utilize space on our property that may not have even been considered before. While many weddings take place in the ballrooms here at The Century House, we also have many other smaller event spaces around the 10 acre property. Choosing from these spaces not only alleviated stress on budgets, but allowed couples to take more time to explore and discover what space would work best for them, based on décor and other visions. While still adhering to the physical distancing standards set in place having a ceremony in the Hudson-Half-moon room in the hotel and then a reception in the East room by the restaurant, for example, gave couples and their guests a well-rounded experience. The multiple rooms allowed couples to have a ceremony in one room, cocktail hour in another and dinner in yet another space. Many have also opted for after party and with our rooms couples were able to move to a completely separate room for the after party and the best part is you can have different linen and themes in each room!
Getting Creative with Buffets
Early on we offered buffets only, to pull off the buffet we used sneeze guards, had servers distributing the food, changed pans and utensils after each table and of course required a new plate for each visit. The hors d'oeuvre table was behind a sneeze guard and foods were served in individual walk away containers thus minimizing guest touches.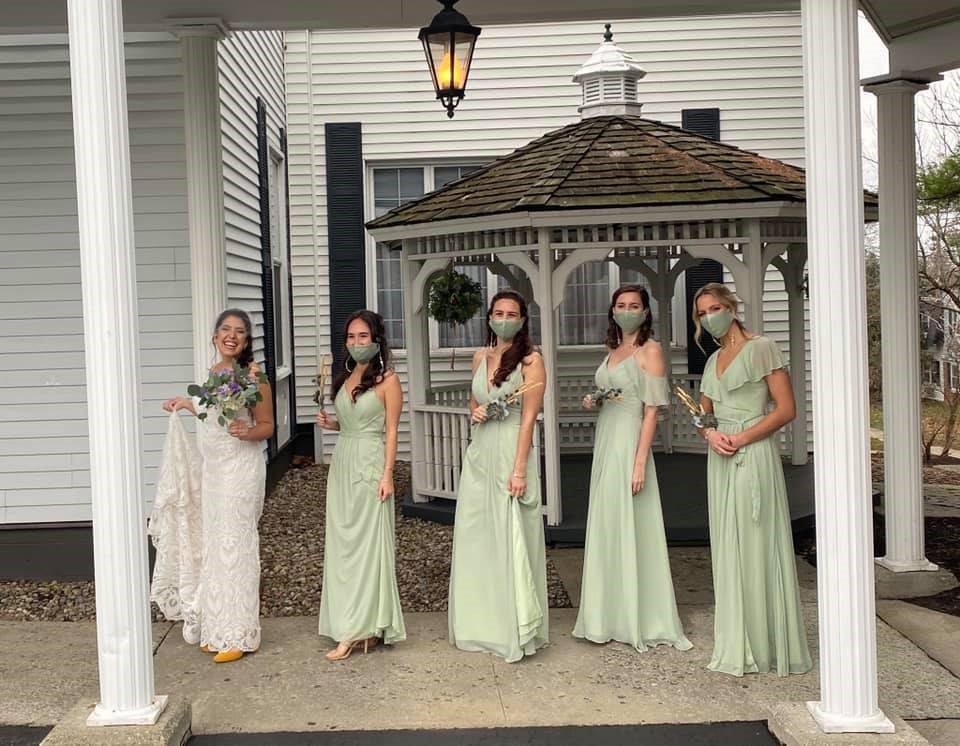 The Sound of Wedding Bells
The future looks bright for weddings, and while the Coronavirus pandemic had us making many adjustments, we hope the reflection of this past year has assured you that your special day does not have to wait. We're all reminded that coming together to celebrate two people spending the rest of their lives together is what it's all about! So, whether you have a 200 person wedding or a 50 person wedding, now more than ever we know what it takes to make your wedding feel more intimate, keep your guests safe, and let your creativity soar to new heights when it comes to all those important details!
The time for planning is now, and we're dedicated to making your dreams come true. We are currently booking 2021, 2022 and 2023 Call us at 518-785-1857, and let's get started!