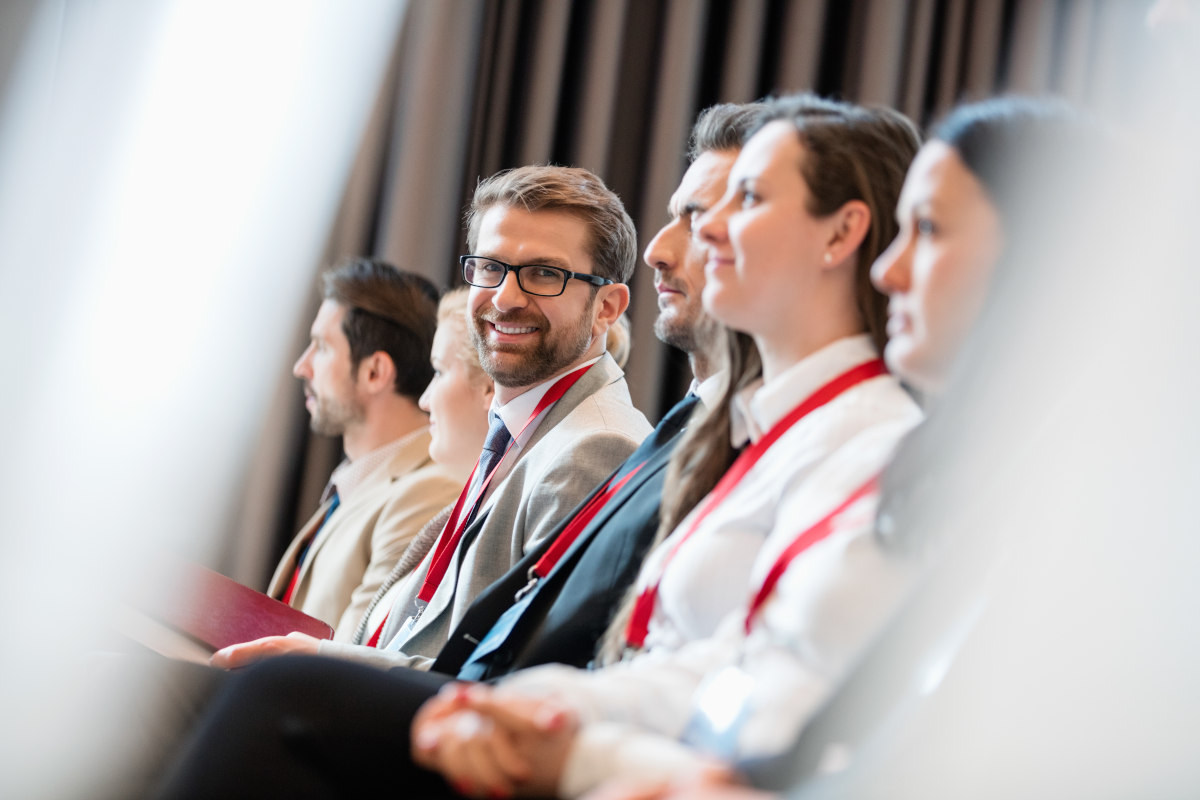 You're tasked with planning the next big corporate event for your company. So, how should you start?
Planning a corporate event, whether it's a conference, trade show, product launch, or any other type of event or milestone for your business, can be daunting. It might feel like the success of this event is all on your shoulders.
We've got a few tips to help you plan your next corporate event to ensure everything goes off without a hitch with advice from the professional event planning team at The Century House.
1. Know the Objective
What is the main objective of your corporate event? Setting the goal before you start planning will help you run a successful event.
Because corporate leadership might be expecting specific things from this event, it's a good idea to plan ahead with your team to make sure objectives are in line with company goals.
Common objectives for corporate events can include:
Lead generation to grow sales through a trade show or convention
Motivating employees around a company milestone or plan for upcoming year
Supporting a new product line by creating press and social media coverage
Entertaining executives and managers
General company get-together for team building and letting loose
Once the main objective is set, everything else should fall into place!
2. Create a Budget Plan
The next step is to create a budget. Typically, the available funds are determined by a manager, the finance department, or based off a budget that you manage. So, communication is key before you set off planning your next event.
You can prioritize what's needed for your budget by breaking down your priorities based on your objective. Consider what will add additional value to the event, then assess non-essentials — items that won't make or break your event — last.
Both fixed and variable costs should be accounted for.
Start by calculating the fixed costs — costs that won't change based on the number of attendees, such as the venue rental, to get a better sense of what you can spend on variable costs, such as food and beverage.
3. Choose the Perfect Location
It may be easy to get swept up with planning all the smaller details of your event, but the most important element you cannot afford to overlook is the venue location.
Choosing a central location that is convenient for your guests is paramount. The ideal venue space should be easy to get to, such as those near a major highway, offer on-site accommodations, and suit the needs of the corporate event.
At The Century House, we have 10 unique event spaces to choose from for corporate events and meetings of any size. We are conveniently located off of I-87 and Route 9 — just a short distance from the Albany International Airport.
In addition to our premium location, our on-site boutique hotel can easily accommodate your traveling guests.
4. Divvy Out Roles & Responsibilities
Don't be afraid to reach out for help!
If you are responsible for planning and executing the entire event, you'll need some support from your team.
Tasks such as following up with vendors, inviting guests, arranging travel and lodging, and organizing décor or marketing materials can be divvied up so you don't get overwhelmed with the details — allowing you to focus on the big picture.
The time and energy you save by delegating certain duties to your team members can then be spent on major responsibilities such as liaising with corporate leadership and guiding the overall strategy.
5. Work With a Professional Event Planner
At The Century House, event planning services are included when you book your corporate event.
Working with a professional event planner not only streamlines the process but also ensures nothing slips through the cracks that would cause an otherwise successful event to warp into a missed opportunity for your company.
Our team takes care of preparing the venue space, catering with a customized menu, and offering on-site lodging for your guests.
We also offer top-of-the-line audio and visual equipment that can help you create an engaging and sophisticated atmosphere for your company event.
To learn more about booking and planning a corporate event with The Century House, request a proposal online today!