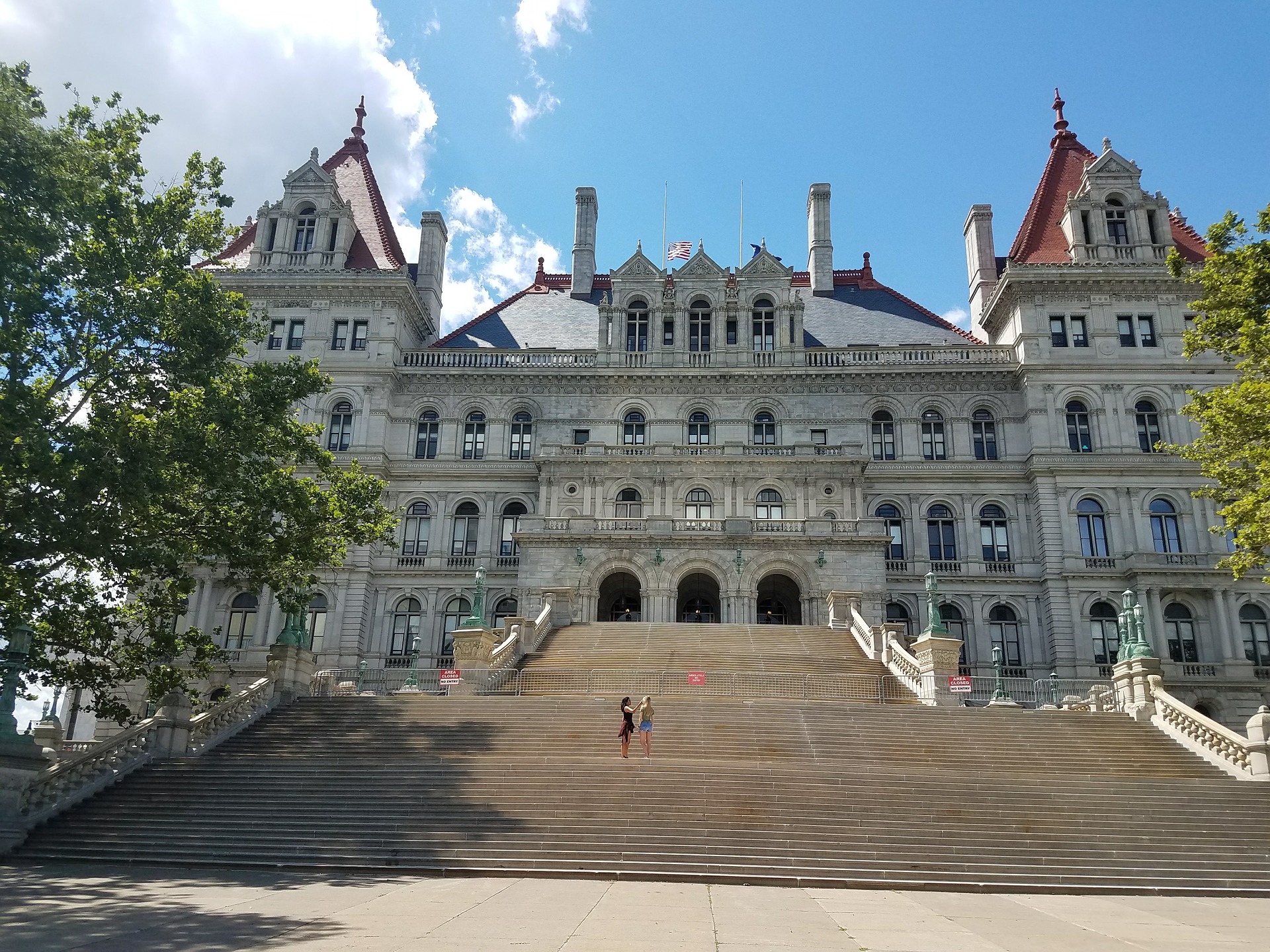 Whether you're enjoying a new engagement, celebrating an anniversary, or taking your first weekend trip together, there are plenty of romantic things to do in Albany, NY. When you're ready to plan your ideal getaway, be sure to consider these popular options for couples seeking romance.
1. Book a Hudson River Sightseeing Cruise
A beautiful sunset cruise is a romantic way to wind down and begin an evening filled with romance. There are a variety of options in the area, both public and private cruises are available. These options allow you to create an evening that caters to romance on your level.
2. Book an Overnight Stay
Nothing says romance quite like a night away for some quality one-on-one time with your other half. The historic hotel has provided both locals and visitors with comfortable rooms and delicious meals since 1949. A rich, warm feeling creates a comfortable setting for you to unwind in a historical-meets-modern setting. Book a weekend that includes The Century House Romance Package for a trip you and your partner will never forget.
A variety of options are available, with packages including dinner for two in the restaurant or delivered to the room, chocolate-covered strawberries, and champagne upon arrival. These options allow you to tailor the romance, creating a memory that will last a lifetime.
3. Try an Escape Room
What's more romantic than putting your heads together to solve a mystery?
After enjoying a meal together in Crossgates Mall or surrounding area, put your heads together to solve the mysteries found in an escape room. Interact with live-action environments while locked together in a room, working as one to solve the mystery at hand. Nothing will bring you closer together than trying to solve a puzzle.
4. See a Drive-in Movie
Grabbing dinner and a movie is always a classic choice, especially when the movie is at one of the old-fashioned drive-in theaters found in the Capital Region. Kick up the romance, snuggle under the stars, and watch a classic or something new with your sweetie on a cool summer night.
5. Pack a Picnic or Ice Skates
Not all date ideas for couples in the Capital Region are exclusive to warm weather, in fact there is plenty to do throughout the year. Local favorite, Washington Park is a great place for a picnic in the fall, spring, and summer. But it's also an ideal place for ice skating in the colder months. Bundle up with your special someone and take a spin around the lake before going back to your room to warm up.
6. Spend a Day at the Races
The Saratoga Race Course is a quick jaunt from Albany to nearby Saratoga Springs. If you're planning a summer visit, check the schedule and plan to attend an event — and there's more than just horse racing to be found. The track hosts horse races in addition to music festivals and other special events. Dust off your best flowery hat and head to Saratoga Springs for a romantic adventure.
7. Plan an Evening of Music
If you don't make it to the racetrack for a musical event, you may want to get tickets for a show at the Saratoga Performing Arts Center and make a day of it. Many famous acts, ranging from musicians and orchestras to comedians, book tour dates at this beautiful open-air amphitheater, making it a perfect couples' activity for a warm summer day — or night.
8. A Day of Pampering at a Spa
One of the most romantic things to do is to spend a day at a local spa getting pampered together. Local businesses like Complexions Spa for Beauty & Wellness can help you unwind with massages, facials, and many other beauty treatments designed to help you look and feel your best for your romantic weekend.
A couples massage can heighten the romance and bring you closer to your partner, setting the tone for an intimate dinner for two at The Century House before retiring for the evening.
9. Go Apple Picking
Upstate New York is famous for its fall season thanks to the changing leaves and majestic apple trees. Taking in the scenery and experiencing a fall-favorite activity at a local orchard can create a unique and romantic date. Whether you pick your own apples, taste cider and doughnuts, or enjoy the spectacular fall colors visiting an orchard is a wonderful addition to any weekend trip.
10. Sip a Cider
What better way to enjoy the local fruits than with a cider tasting at Nine Pin Cider Works? Using fresh local apples, Nine Pin brews its own hard cider and has a tasting room where you can sample a rotating selection of hard ciders. If hard cider isn't for you, the tasting room offers other local beers and cocktails.
Pair your cider with a pizza or other small plates of food for a delicious treat. If the weather is right, the evening can be enjoyed by a private fire pit.
11. Stroll & Shop Down Lark Street
Holding hands and strolling down Lark Street can make you think you've taken a wrong turn and ended up in Manhattan. This funky neighborhood is lined with 19th-century brownstones and is home to a variety of businesses — including cafes, restaurants, art galleries, and shops.
Lark Street is also home to events like Art on Lark and Champagne on the Park, unique events that can put a fun twist on date night. If there isn't an event scheduled, Lark Street is the perfect place to window shop and have a bite to eat with your lucky love.
Visit The Century House
No matter what you decide to do — even if you plan nothing at all and just go with the flow, be sure to book a beautiful, romantic room at The Century House where you can unwind in tranquility. If you want suggestions for places to visit or things to do in the area while staying here, the staff will be happy to help.